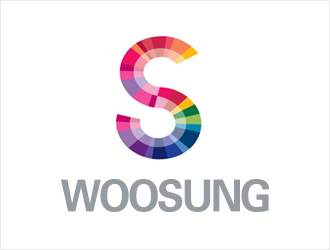 WOOSUNG SMARTCITY·VIEW
It contains Woosung Construction's strong commitment toward creating advanced space and upgrading customers' life through competitive technology, innovative architecture and differentiated design.
BI Design
'S' represents the first letter of Smart, which was designed to focus on the balanced dynamics of the brand. 18 symbol colors from red to blue represent the much-diversified personalities and life styles of the modern society.
Idea and Ideal of SMART in residential space
In the 21st century, when science, logic and accuracy take central position, it is not easy to summarize the balance between emotion and intellect, convenience and pleasantness in a word. That is why people started to say 'smart' to embrace all these. Smart residential space is a long-time goal of Woosung Construction that aims to blend efficient space with sophisticated design and the community's emotion. Woosung Construction is eager to make the philosophical definition of SMART, not in word, but in actual residential spaces.